Good Qualities of a Handyman Broken Arrow
Guys that are handy can truly be a great asset. Whether it's the ability to hang up really tall things or even have them install tile in people's floors, a good handyman Broken Arrow can get the job done! While a guy or girl who can use a hammer and fiddle around with building materials is nice, it's nicer to have a contractor who's skilled in many trades. A handyman that you hire has capabilities that far exceed most of the guys and girls out there today. This is especially true because woodshop is no longer a thing in today's schooling system!
There's lots of people that say they're great handymen, but how do you know which organization is the best to call? What helps one company stand out from some of the other companies? With so many options to choose from, and everyone wanting to use the best option they can, this can be a stressful experience.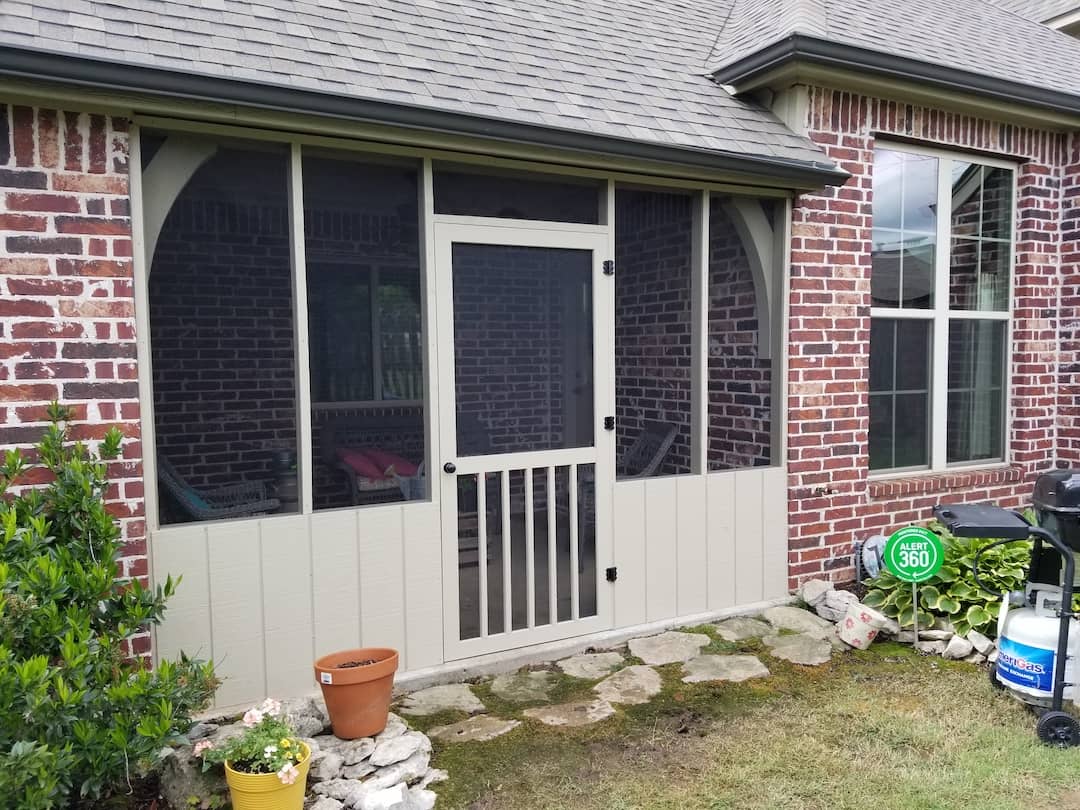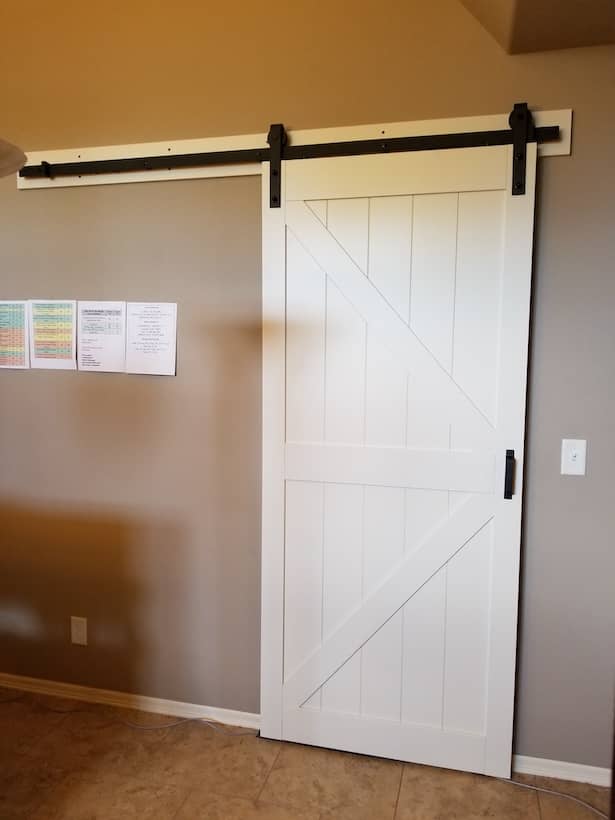 Versatile Experience
An important feature you should definitely look for is versatile experience with your handyman Broken Arrow. Because if they really are a handy company, they've seen and solved quite a few issues with home repair and construction. Sure, there may be limitations to solving specifically plumbing or electrical or HVAC issues, but there's so much that can go wrong with a home. Many times, you don't really need to call an electrician, because your handyman can take a look and solve it really simply for you. It depends on the experience of the handyman!
That's why it's important, if possible, for you to see the exact details about what your handyman Broken Arrow can provide. Similarly to a menu of options, you can call on a handyman company to get anything revolving around their expertise done. If it was just clearly illustrated in a list of options, this would be super helpful.
Scheduled With Their Work
Just like any company, you want a company that actually prioritizes their schedule and arrives at things on-time. You get annoyed whenever your internet company gives you a 5 hour window of time to arrive at your home right? Or how about when friends tell you they will arrive at a certain time for the house party, but then arrive an hour and a half too late…without notice!?
It's frustrating when people don't seem to care about honoring the time commitments they make. So for your sanity, it's beneficial to work with a handyman Broken Arrow who clearly understands why it's important to show up on-time and work efficiently on the job. Be careful as well that your contractor isn't spending twice as long on the job as they should. They could pile up into your final bill without you knowing it!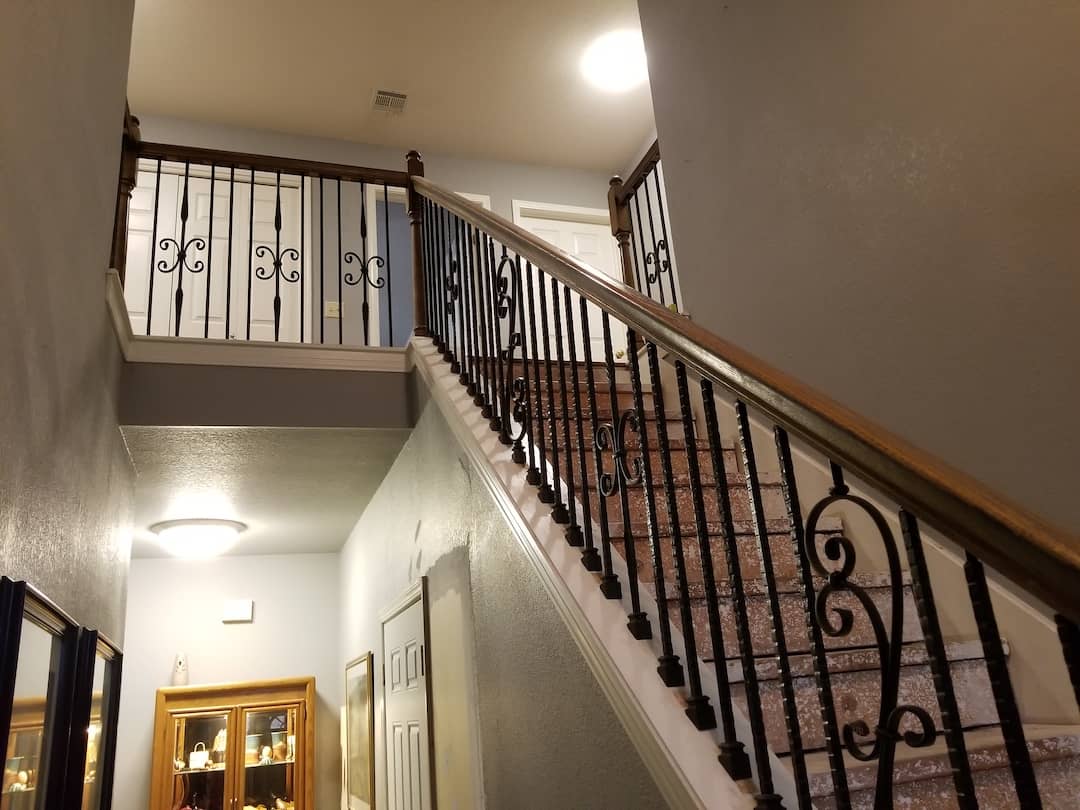 Honesty and Transparent About Expectations
You should also have a company that gives you clarity with each step of the way. From the 1st call to schedule the appointment to the final walkthrough to confirm satisfaction in the work, dealing with someone who's honest and transparent in the conversation works wonders. This is especially true if you go into educating the customer and enlightening them about how everything works. The care in bringing the customer along with you in the transaction helps to set them apart and make them look like a knowledgeable resource for help.
Great Reviews & Handyman Broken Arrow Testimonials
In this world, reviews matter a whole lot! You'll find plenty of research that shows over 80% of customers trust reviews just as much as referrals from friends and family members. You'll also find that the same amount of people look up reviews before making a purchasing decision.
So if this is the case, then it's quite important that the company you choose actually has good reviews about its work! Without those good reviews, you're simply guessing about whether they really will fulfill a good job for you or not. And there are companies out there that have figured out that reviews make an important difference when choosing a great company.
Kurb to Kitchen is a Great Handyman Broken Arrow Company
Photos of Great Work From Kurb to Kitchen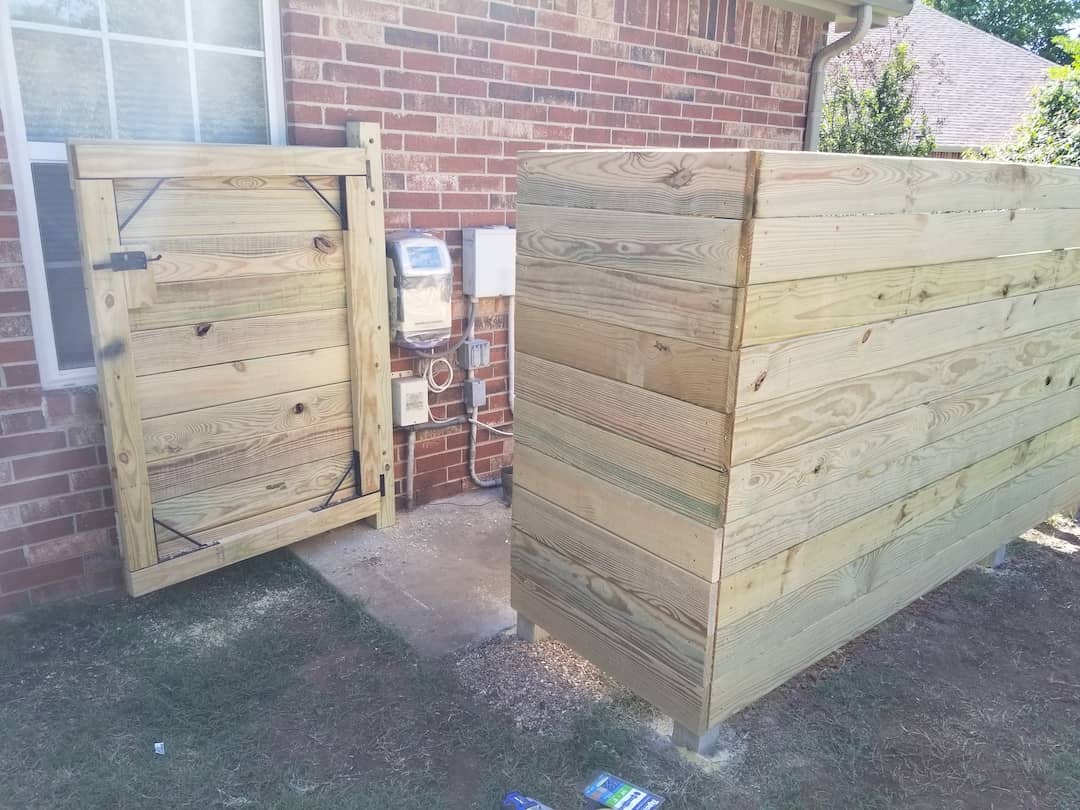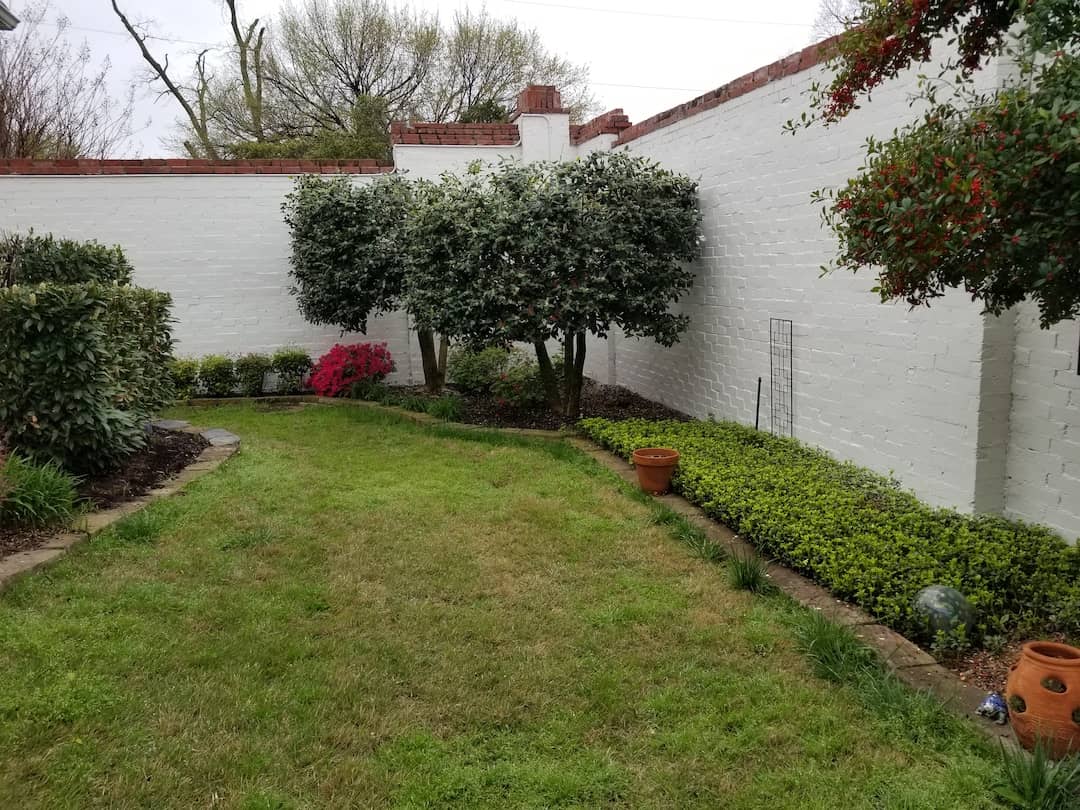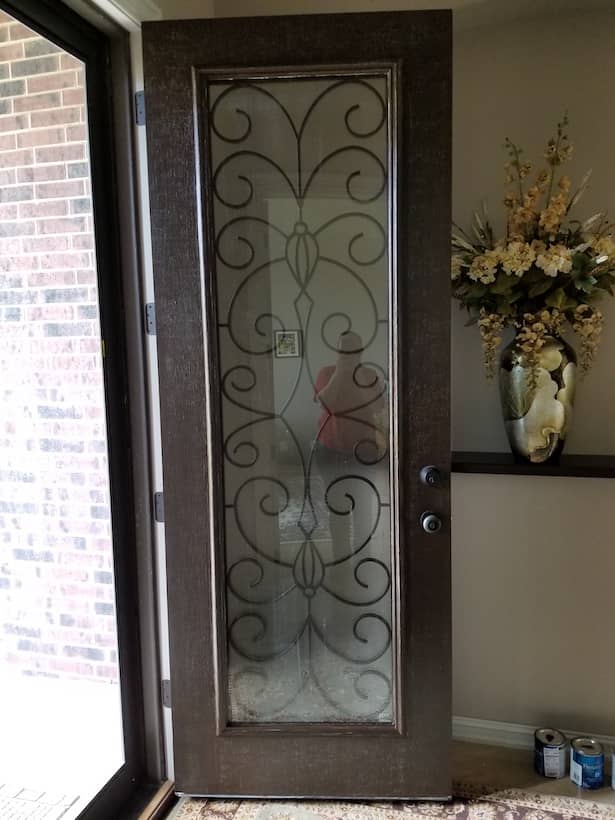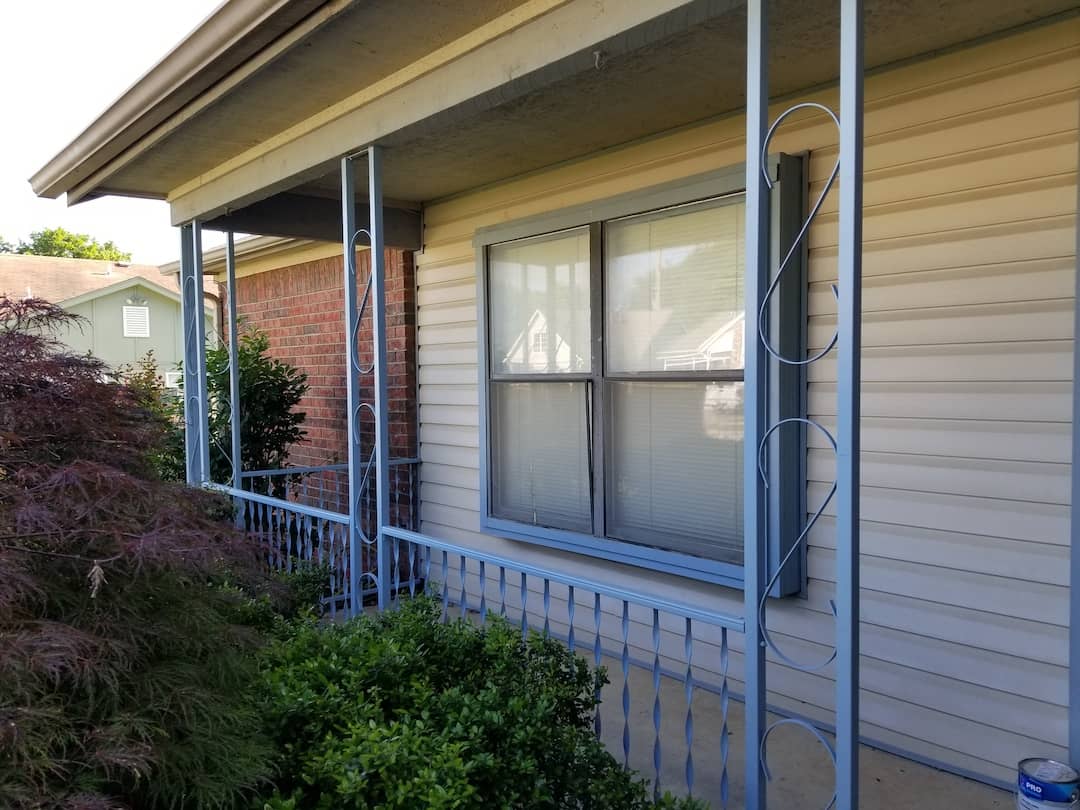 Find more photos of work on our Gallery page!
This is why Kurb to Kitchen can become an important reason for a good handyman Broken Arrow. In the entire Tulsa-BA metropolitan area, our company can service just about anything you throw at us. In the values that are detailed above, we excel at. We've got a team that's tackled plenty of construction projects and we stay versatile to whatever is thrown at us. Infact, that's exactly why we like what we do! Every single day, we're given a new task for work and we're excited to tackle something different. So if you need to work with a skilled and highly reviewed handyman Broken Arrow, then go ahead and schedule an estimate with us today. We'll happily work with you on your project and come up with whatever makes the most sense for your budget.
Everything From Whole Home Remodels to Repairs
Like we've said, you can utilize our team for plenty of different projects. If you need our team to head on over to your home or office to fix some lights or install a ceiling fan or do some repainting for a room, we'll be happy to cover it. If you want our team to be more hands on and remodel a bathroom, then our team has the capability to do this as well. That's the beauty of working with a handyman Broken Arrow! You get to work with a construction crew that's dealt with a lot of problems, large and small.
You can find photos on our Gallery page about some of the projects and work that our team has been able to conduct. You can also find on our Testimonials page several of our previous customers LOVING our work. So much so that they are actually willing to leave a brief video stating details about why working with our company was such a good idea! That's valuable.
Background Checks on Team
Also rest assured that you aren't inviting weirdos and crooks into your home. We run background checks on all of our candidates. We do this because particularly in the construction and service contracting industry, there's a pretty interesting choice of people to work on a team. This is especially true with handyman Broken Arrow work. The options to choose from aren't the most positive, so to make sure that you aren't inviting anyone in your home who would want to harm you, who has a terrible temper or who has had other negligible issues with their character, we run background checks. 
Not every company in our industry is willing to do this because they feel like it's a big limitation. If you kick out the people with criminal backgrounds and negative lifestyles, then who will you have left for your construction work? Well with Kurb to Kitchen, we carry a little more faith in humanity and we know that good guys and gals are out there to do handyman and construction work. While there is a limited field of options, you can know that we've done a good job vetting our people and looking at the many candidates out there to choose a good crop.
The Clean Guarantee
There's a lot of people that don't have a good sense of hygiene. They skip days of showering because they don't give themselves enough time in the morning. They sit around on cleaning their dishes and leave their laundry dirty for weeks until it's absolutely necessary to wash clothes. They have trash piling up in their place and a stench is beginning to form. It smells weird for the 1st few minutes, but then they get used to it and forget about it. Some people just don't place hygiene as a big priority. 
With our team, we place job cleanliness as a big priority. A handyman Broken Arrow from our company is trained to understand that dirty, unorganized job sites are a bad thing. It not only makes us look bad in how we present ourselves, but it actually makes us less efficient on the job. Can you imagine that? A lack of cleanliness can actually make your job go longer than normal? Work with Kurb to Kitchen to get a team that understands how construction and repair work should be executed.
Great Handyman Broken Arrow Reviews
Isn't it nice when a company you work with actually has great reviews? Reviews are a big deal nowadays and it's important that the company you work with has lots of reviews. Don't worry, Kurb to Kitchen has worked hard to beef up their reviews. At the time this was written, they have over 100 people online, via Homeadvisor and Google, who say great things about our company! When you know that a company has gotten at least 100 people to say good things about the company, you know that something's obviously working! Kurb to Kitchen will give you the satisfaction results that you can find from these 100 satisfied clients before you!
So what should you hire Kurb to Kitchen to do for you and your home?
Bathroom & Kitchen Remodeling
Looking to get your bathroom to look like a porcelain palace? Need your place of solitude to truly be a place to relax and unwind? Well right now, you likely have a bathroom space that doesn't really showcase wealth or a lovely lifestyle. In fact, whenever you currently go into your bathroom, it's not a pleasant sight.
If this isn't the case, you could be looking into your kitchen area and finding that appliances are outdated. Furthermore, the entire kitchen is outdated and just too cramped. Why are you settling for a kitchen space that's annoying to work in? Call up Kurb to Kitchen and utilize their team for any enhancements that need to be made for your bathroom and kitchen spaces. I promise you won't regret the decision!
Deck Building & Repairs
Does your outdoor patio space look quite average? Do you even have an outdoor deck space? Speak with the team at Kurb to Kitchen about the decking that we're able to build and put together. We can always make repairs and enhancements to your current deck, or we can simply construct a brand new deck for your place too! Whatever will make you and your wallet the happiest, that will be the best.
Tile Installation & Repairs
Wear and tear happens quite often with tiles. The grout can end up cracking and the tiles can crack as well. When this happens, it's important to have a good team to execute tile work that makes sense. 
Interior & Exterior Painting
As one of the premier services that we provide at Kurb to Kitchen, we're great contractors for painting work on the exterior and the interior. You'll find that your investment with our team will go above and beyond what you might expect from most painting or handyman Broken Arrow companies. It's shocking how so many of these guys can't figure out some of the standard policies that help to make a contracting company great. Things like answering the phone consistently, showing up for appointments on time, being accurate with the pricing of bids and clearly showcasing what the details look like for the job…many teams haven't figured this out! 
Over 40 Other Handyman Broken Arrow Services!
Thankfully, Kurb to Kitchen has! If there's a handyman service that you didn't find in this list, then just give us a call and we'll definitely get it solved for you!