Experience the Best in Coweta Painting & Remodel
With free paint sampling, clean job guarantees & on-budget guarantees, we'll happily WOW you every time.

Ask About Free Paint Sampling With Each Project!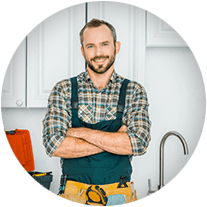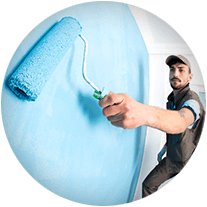 Interior & Exterior
Painting
Why Should You Work With Kurb to Kitchen?:
Satisfaction Guaranteed
We leave crisp, clean lines using quality tapes and our CLEAN GUARANTEE. See our raving Google reviews for validation!
We Execute Background Checks
You'll find few contractors who care as much about background checks as we do. It's what we're supposed to do!
The Clean Guarantee
Clean edges, clean floors and clean crew! From the shoes we wear, the workspace we manage and the quality check ups everyday, one of our important priorities is the protection of your home.
Craftsman/Labor Warranty
1 Year labor warranty against defects in the craftsmanship of our work. We love taking care of our clients!
"These are Fantastic People…"
Our vetted, uniformed crew will greet you with a smile and treat your home as our own!
The Clean & On-Budget Guarantees
For our on-budget guarantee, we will not budge on what's agreed upon, excluding any change orders to the project. We find it insulting that contractors go back on their agreements with prices. We do justice to ensure that you can trust us!
For our CLEAN guarantee, we make sure to enforce well-managed projects every single time. Employees walk into homes with exclusive, indoor work shoes, use drop cloths for all painting work, and will vacuum the work area once finished for the day. Throughout all projects, the lead goes through to verify the quality of work too!
See What Others Are Saying
"If Lonny were to someday move to Houston, it would be a dream for me. While I lived in Tulsa, I got to shadow them on the job. They truly are a company that treats their customers like family, with genuine care. After knowing them for 16 years or so, they continue to outshine any contractor we've worked with." – Matt Greener

"There's no resting and relaxing with Kurb to Kitchen! Once they're on the job, they get after it. Not only that, but it's reliable and efficient work every time. I'd definitely encourage anyone to work with them." –  Mariah
"For anyone out there looking for renovations and home repairs, Lonny and Rinda are the dynamic duo for you. What I really appreciated about their work was the amount of skill level, work ethic & honesty they put into the job. 5-star all the way." – Becky Summers